We know: you're still catching up on all of 2013's incredible awards season films. But how about when you've accomplished that? You'll likely be hungry for more, only to find yourself caught in the eternal damnation of January and February film releases – each worse than the last. You'll plead with your computer: "What happened to Meryl Streep, The Coen Brothers, and Joaquin Phoenix?!" Fear not, for 2014 is packed to the brim with top notch films from some of the world's most revered directors. The two Andersons (PT and Wes) go head-to-head in a deathmatch. Seemingly every European auteur is working on something. And there's more giant, insane ensemble casts than you'll believe. So sit back, take a deep breath, and check out our list of the most promising films of 2014 compiled by our resident film critics Taylor Sinople and Andy Taylor.

BOYHOOD
Director: Richard Linklater
Cast: Ethan Hawke, Patricia Arquette, Ellar Coltrane,
Tamara Jolaine, Nick Krause, Jordan Howard, Evie Thompson, Sam Dillon
See It: TBA
TAYLOR: This is an exciting one; Richard Linklater ("Slacker," "Before Midnight") spent 12 years (12!) shooting one scene a year for this experimental film that tracks the fictional life of a boy from ages 6-18 in an attempt to use authentic aging and the progression of the boy's real-life insight as he goes from child to adolescent to adult in order to convey time passage in a new way. Ethan Hawke and Patricia Arquette star along with first-time (at the beginning of the production) actor Ellar Coltrane. We can't forget that Linklater has also aged and developed over those 12 years. He completed 8 films, that's a lot of lessons on storytelling. Experiencing the narrative stitch work will be a real pleasure, I can't wait to see all 164 minutes of "Boyhood".
CAPTAIN AMERICA: THE WINTER SOLDIER
 Director: Anthony Russo, Joe Russo
 Cast: Chris Evans, Scarlett Johansson, Robert Redford,
Samuel L.  Jackson, Emily VanCamp, Cobie Smulders,
Dominic Cooper, Hayley  Atwell, Sebastian Stan, Frank Grillo, Stan Lee
 See It: US: April 4 | UK: March 28
ANDY: As a die-hard Marvel lover, this is the film I'm buzzing for right now.  Seeing the Cap back in present day battering his way through the forces of evil was always going to be a hoot, but I was quite impressed by the first trailer released. Where action trailers are usually just full of close-ups and explosions, this seemed to show that there was something extra, something more intelligent, about this film that might make it the one to knock Iron Man 3 from its place in the top five grossing films of all time.
FOXCATCHER
Director: Bennett Miller
Cast: Channing Tatum, Steve Carell, Anthony Michael Hall,
Mark Ruffalo, Sienna Miller, Venessa Redgrave, Tara Subkoff
See It: TBA
TAYLOR: After delays that bumped it out of the running for the 2013 awards season, "Foxcatcher" will finally see light sometime this year. Bennett Miller ("Capote," "Moneyball") directs the true story of an Olympic wrestler (Channing Tatum) and a schizophrenic trainer (Steve Carell) that kills his brother. Miller, one of the best under-the-radar American directors, is doubling down on his two biggest past successes with a story about both sports and violence. The primary draw for this one is inarguably Carell's unrecognizable performance as convicted killer John du Pont. I've been ready to be knocked off my feet by Carell in a dramatic performance for years after seeing his potential in movies like "Dan in Real Life".
THE GIVER
Director: Phillip Noyce
Cast: Meryl Streep, Jeff Bridges, Brenton Thwaites, Alexander Skarsgård,
Katie Holmes, Taylor Swift, Cameron Monaghan, Odeya Rush, Emma Tremblay
See It: US: August 15 | UK: TBA
TAYLOR: "The Giver" means a lot of things to a lot of people. It's a staple of middle school reading lists with themes that have relevance to all ages. If you haven't come across it before, "The Giver" tells the story of a 12-year-old boy in a pseudo-utopian society who is awakened to a new world of emotions and knowledge when he's given the societal position of "Receiver of Memory".
As a well-respected and powerful novel, the film version helmed by action director Phillip Noyce ("Salt," "Clear and Present Danger") is a quintessential flop opportunity (See: "Ender's Game"). But then you look at the cast: Jeff Bridges, Meryl Streep, Alexander Skarsgård. There's also the matter of how the film will handle color and tone – important devices in the story. Bomb or triumph, I'm looking forward to catching what Noyce makes of "The Giver".
 THE GRAND BUDAPEST HOTEL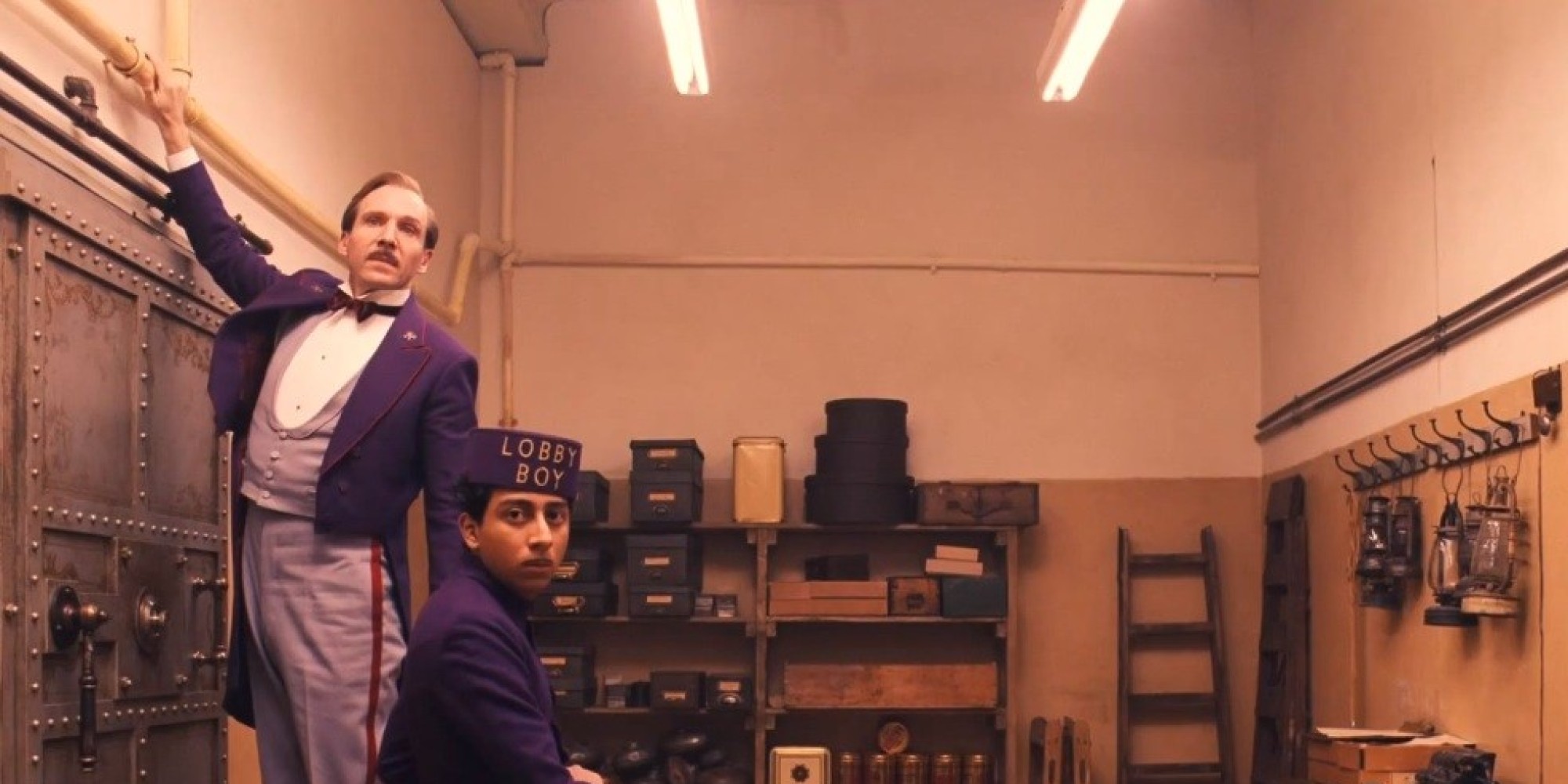 Director: Wes Anderson
Cast: Ralph Fiennes, Edward Norton, Jude Law, Tilda Swinton,
Bill Murray, Owen Wilson, Adrien Brody, Léa Seydoux,
Saoirse Ronan, Jason Schwartzman, Willem Dafoe, Jeff Goldblum,
Harvey Keitel, Tom Wilkinson, F. Murray Abraham
See It: US/UK: March 7
TAYLOR: "The Grand Budapest Hotel" will bring in an all-star cast (seriously, check out that cast) of Wes Anderson alumni for a return to the false regality of "The Royal Tenenbaums" this year with a new film about the concierge, elevator boy, and guests of a hotel that could only be dreamt up by this director. Blood red walls, purple suits, a magnificent, contained setting for an outlandish story, and Ralph Fiennes in Anderson's token transformative lead role (see Edward Norton and Bruce Willis in "Moonrise Kingdom") – I'm all in.
ANDY: Maybe I'm just a sucker for ensemble casts but Wes Anderson's latest outing looks to be one of his best yet. It's as if dear old Wes has called in every favour ever owed to him in the acting world and assembled the brightest and best with which to thrill us from start to finish. Watch the trailer and tell me you're not interested. This looks like a contender for slipping into my top ten all time favourites.
GONE GIRL
Director: David Fincher
Cast: Ben Affleck, Rosamund Pike, Missi Pyle, Neil Patrick Harris,
Patrick Fugit, Tyler Perry, Casey Wilson, Kathleen Rose Perkins
See It: US/UK: October 3
TAYLOR: David Fincher returns to the big screen in 2014 after a two-year break during which he produced and directed "House of Cards" for Netflix with a story about a missing wife and the husband that becomes the prime suspect. It's based on Gillian Flynn's 2012 novel of the same name and will star Ben Affleck, Rosamund Pike, and Neil Patrick Harris.
This is a strong, stable technical production with Fincher and go-to cinematographer Jeff Cronenweth being one of the very first teams to shoot on the brand new RED Dragon 6K camera. Oscar-winning composers Trent Reznor and Atticus Ross (who previously scored Fincher's "The Social Network" and "The Girl with the Dragon Tattoo") recently announced they will be reteaming to score "Gone Girl" – the perfect music for what is sure to be another dark and moody chapter in the Fincher collection.
Many consider the original novel's third act unfilmable due to twists and shifts in perspective only possible in the literary medium. Fincher seems to agree and along with Flynn (who is writing the adapted screenplay herself) has re-worked the ending with completely new material – a risky decision in the already hypercritical business of adapting a beloved novel onscreen.
HAPPY CHRISTMAS
Director: Joe Swanberg
Cast: Anna Kendrick, Lena Dunham, Joe Swanberg,
Mark Webber, Melanie Lynskey
See It: TBA
TAYLOR: Chicago-native Joe Swanberg just cannot be stopped. The mumblecore director released two films in 2013 ("All the Light in the Sky" and the more widely seen "Drinking Buddies"), has a film called "24 Exposures" premiering in late January, and another called "Happy Christmas" later this year. And that's not even his record – try the SEVEN features he completed in 2010. "Happy Christmas" is the clear follow-up to satisfy fans of "Drinking Buddies" – the one that you're most likely to have seen. Anna Kendrick returns to play a lost twenty-something that moves in with her older brother Jeff (played by Swanberg), a filmmaker living in Chicago and gets in the middle of his relationship with a young novelist (Lena Dunham).  Digital camera systems mean that we can't often tell that Swanberg is operating on a micro-budget these days, but the independent spirit and improvisational flare in his films are unmistakable. This time around, Swanberg elected to shoot film for the first time since film school. Having the word "Christmas" in the title of a comedy is a pretty big red flag to most people, I'm interested to see what time of year this hits the theaters.
INHERENT VICE
Director: Paul Thomas Anderson
Cast: Joaquin Phoenix, Jena Malone, Reese Witherspoon, Josh Brolin,
Sasha Pieterse, Owen Wilson, Wilson Bethel, Benicio Del Toro, Maya Rudolph,
Martin Short, Yvette Yates
See It: TBA
TAYLOR: The newest American director to hold critical and timeless significance to cinema, PTA shook off the success of his 2007 outright masterpiece "There Will Be Blood" with a more mildly received film called "The Master".  More of an experimental project than audiences were ready for in 2012, "The Master" didn't please everyone, but managed to at least reconfirm the brilliance of Joaquin Phoenix when shaped by a master director. In 2014, Phoenix will star in a more straight-forward Anderson picture with "Inherent Vice" – a 1970's Los Angeles-set detective mystery.
Given Anderson's success in pushing forward the form and defining the benchmark of several different types of dramas from large ensemble pieces such as "Boogie Nights" and "Magnolia" to intense single-character studies "There Will Be Blood" and "Punch Drunk Love," "Inherent Vice" is my most anticipated film of the year.
INTERSTELLAR
Director: Christopher Nolan
Cast: Matthew McConaughey, Jessica Chastain, Anne Hathaway,
Casey Affleck, Mackenzie Foy, Michael Caine, Topher Grace, Wes Bentley, John Lithgow
See It: US/UK: November 7
ANDY: Granted, nobody actually knows what this is actually about right now, but after "Inception" I'm willing to stick my neck out and say that this will be the most talked about film of the year. Nolan just knows how to write stories that suck you in like a supersized Dyson. And what could be cooler than space? Answer: nothing is cooler than space. Literally.
THE LEGO MOVIE
Director: Phil Lord, Christopher Miller
Cast: Chris Pratt, Morgan Freeman, Alison Brie, Jonah Hill,
Channing Tatum, Will Ferrell, Liam Neeson, Nick Offerman,
Will Arnett, Charlie Day, Elizabeth Banks, Cobie Smulders
See It: US: February 7 | UK: February 14
TAYLOR: Phil Lord and Chris Miller, the directing team behind the R-Rated "21 Jump Street" and PG-Rated "Cloudy with a Chance of Meatballs," casted Chris Pratt ("Parks and Recreation") in the lead role along with an unbelievable comedy ensemble that features Will Arnett, Nick Offerman, Will Ferrell, Jonah Hill and more in an adventure story that finds a regular Joe of the LEGO world mistaken for the prophetical MasterBuilder and deemed the savior of the universe threatened by an evil villain.
I had no idea that I would see the trailer for "The LEGO Movie" and think "now that's something I'd be interested in." I think it can be chalked up to the eye-catching art style (lo-fi enough to look animated by stop-motion, but polished enough to fit in with the CG giants) and the isolated world effect that makes many of the best animated films so enjoyable for adults. Like "Monsters, Inc" and "Cars" did for their communities of non-humans, "The LEGO Movie" draws on a rich well of satire and referential comedy that comes from entering a world with its own rules and filling it with relatable characters. The limitations of existing in a LEGO world, the ease of construction when everything is made out of blocks, and the peculiar persistence of adventure at every turn all feel ripe with material to draw from, giving this animate toy adventure every chance to rise above being the most expensive LEGO commercial ever made.
 MAGIC IN THE MOONLIGHT
Director: Woody Allen
Cast: Emma Stone, Colin Firth, Marcia Gay Harden, Hamish Linklater,
Jacki Weaver, Eileen Atkins
See It: TBA
TAYLOR: Woody Allen is clearly in a new era of sophisticated, lustrous work – reaching living legend status by not fading out in his late career but only gaining momentum with each new yearly film. "Magic in the Moonlight" takes place in France in the 1920's and stars Emma Stone and Colin Firth. That's about all the information that's out there other than the vague plot description: "A romantic comedy about an Englishman brought in to help unmask a possible swindle. Personal and professional complications ensue." But after "Midnight in Paris" and "Blue Jasmine," what else do we need, really, to get excited about a new Allen picture other than knowing it exists?
ME AND KAMINSKI
Director: Wolfgang Becker
Cast: Daniel Brühl, Jesper Christensen, Amira Casar,
Geraldine Chaplin, Denis Lavant, Jan Declier, Karl Markovis
See It: TBA
TAYLOR: A young journalist follows famed and reclusive painter Manuel Kaminski in order to write his biography. Daniel Brühl, who quite suddenly became a household name for his revered performances in "Rush" and "The Fifth Estate," stars in this German-language film by director Wolfgang Becker.
MONUMENTS MEN
Director: George Clooney
Cast: George Clooney, Matt Damon, Bill Murray, Cate Blanchett,
John Goodman, Jean Dujardin, Hugh Bonneville, Bob Balaban, Dimitri Leonidas
See It: US: February 7 | UK: February 21
ANDY: With such a crazily star studded cast and a plot premise that gets me all excited and historical, there's lots to look forward to in The Monuments Men. Not least is Hugh Bonneville (of Downton Abbey fame) stepping into the limelight of Clooney et. al. This promises to be a war-time Ocean's Eleven of sorts with added Bill Murray and John Goodman. Honestly, I think I might pop waiting for this one.
A MOST WANTED MAN
Director: Anton Corbijn
Cast: Phillip Seymour Hoffman, Robin Wright, Rachel McAdams,
Daniel Brühl, Willem Dafoe, Martin Wuttke, Nina Hoss
See It: TBA
TAYLOR: The war on terror following 9/11 serves as the backdrop for a story about an illegal Muslim immigrant in Hamburg, Germany. Anton Corbijn is most active in the music community (he directed the video for Arcade Fire's "Reflektor" this year), but I was most impressed with his treatment of "The American" in 2010 – a slow-paced drama starring George Clooney known for a disastrous marketing campaign that promoted the film as a spy thriller. Corbijn may end up making the same mistake twice with "A Most Wanted Man" – relatively dry, political material that may be overhyped as something its not. What "it" is, though, looks pretty great on paper – we've got Phillip Seymour Hoffman, one of the best American actors, in a rare lead role co-starring with Rachel McAdams, Willem Dafoe, Robin Wright, and Daniel Brühl. It'll be interesting to see how controversial criticism of U.S. policy (particularly extraordinary rendition) is today.
MUPPETS MOST WANTED
Director: James Bobin
Cast: Tom Hiddleston, Christoph Waltz, Ricky Gervais, Ty Burrell,
Ray Liotta, Salma Hayek, Tina Fey, Debby Ryan, Stanley Tucci,
Danny Trejo, Zach Galifianakis, Lady Gaga
See It: US: March 21 | UK: March 28
ANDY: I still hold that it is physically impossible not to smile for three hours straight after watching the first "Muppets" film. Jason Segal pulled enough strings and was able to get the almighty Chris Cooper to do a bloody rap so I'm dying to see what's in store this time. Perhaps Meryl Streep beatboxing while Julie Andrews snorts a pound of coke.
NOAH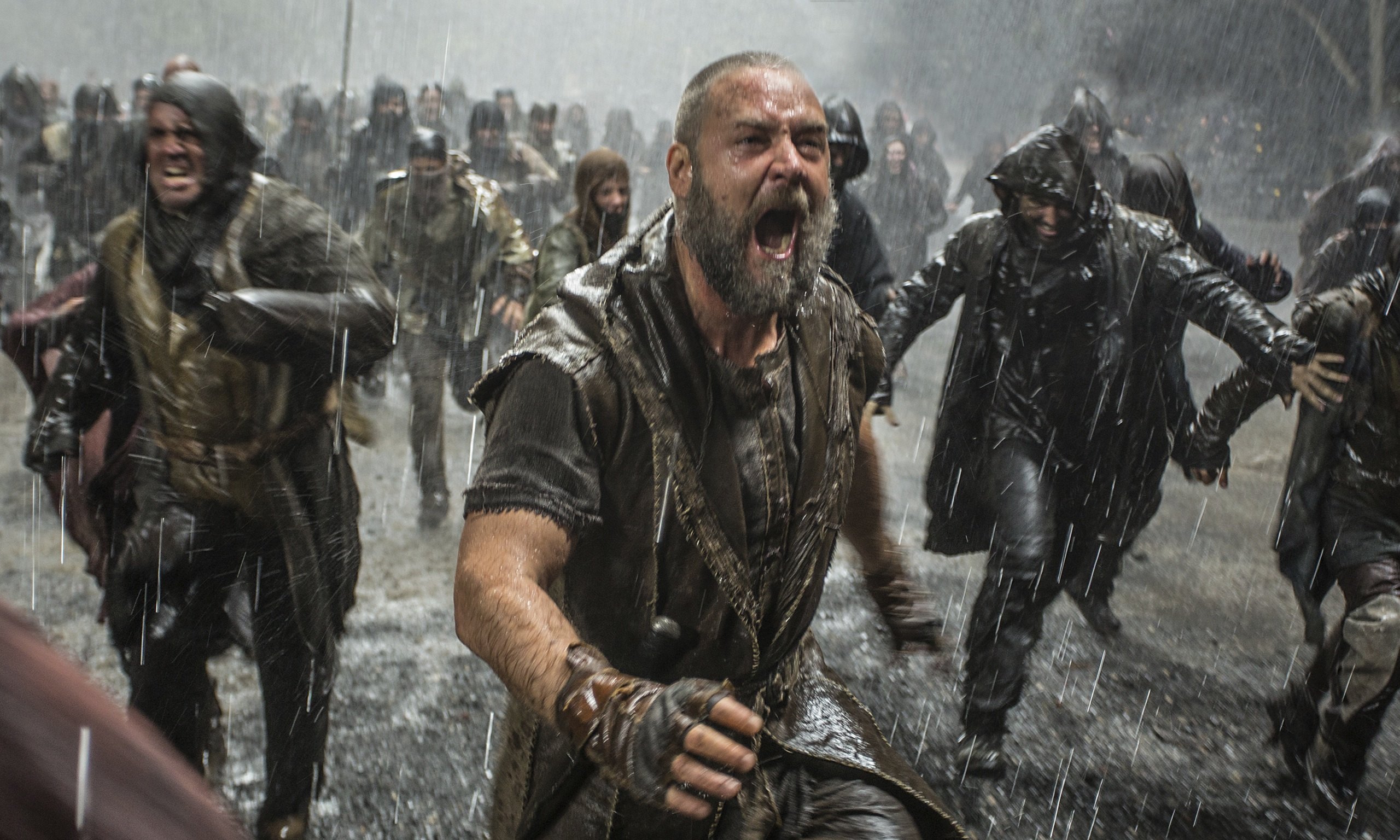 Director: Darren Aronofsky
Cast: Russell Crowe, Emma Watson, Logan Lerman, Anthony Hopkins,
Jennifer Connelly, Douglas Booth, Barry Sloane, Nick Nolte
See It: US: March 28 | UK: April 4
TAYLOR: Here's a real gamble: Darren Aronofski switches gears entirely with the big-budget biblical epic "Noah" – yes, the ark story. Sure to ignite the Internet in religious debate, "Noah" actually looks to be something of a superhero caper with soaring CGI sequences and Russell Crowe (rugged as always) taking the titular role. I'm trusting Aronofski to maintain the bold experimentation and all-around roughness of "Black Swan" and manage to give us a human Noah, like "The Wrestler," as a raw, authentic character.
NYMPHOMANIAC
Director: Lars von Trier
Cast: Charlotte Gainsbourg, Shia LaBeouf, Uma Thurman,
Willem Dafoe, Christian Slater, Stellan Skarsgard, Stacy Martin, Jamie Bell
See It: US: March 21 & April 4 (2 Parts) | UK: February 22
TAYLOR: Danish provocateur Lars von Trier, the divisive director behind "Dogville" and "Europa," ends his Trilogy of Depression that's dragged us through shocking violence in 2009's "Antichrist" and demoralizing gloom in 2011's "Melancholia" with a dark and epically staged four-hour nosedive into hardcore sex and physical and emotional abuse in "Nymphomaniac".
Trier has a long history with controversial filmmaking – he, along with "Jagten" director Thomas Vinterberg, wrote the manifesto that announced the Dogme 95 avant-garde movement in 1995. While some of the cornerstones of that original document (that outlines a path for the cinema to advance in the tradition of the New Wave and Realism movements) have been abandoned by Trier in recent years, his commitment to avoiding genre and so-called typical devices has kept me interested in his work for years. "Nymphomaniac" is cut down from the near 5.5 hour director's cut to two, 2-hour releases that will be staggered one month apart in the U.S. Previously collaborators Willem Dafoe and Charlotte Gainsbourg return as well as cinematographer Manuel Alberto Claro. Here's to hoping that Trier, with a hammer of brutal reality, snuffs out the candle flame of eroticism behind the romanticized bondage in "50 Shades of Grey" before that vicariously enjoyed sex-fantasy sleaze-fest has a chance to hit theaters in 2015.
 ONLY LOVERS LEFT ALIVE
Director: Jim Jarmusch
Cast: Tom Hiddleston, Tilda Swinton, Mia Wasikowska, John Hurt,
Anton Yelchin, Jeffrey Wright, Slimane Dazi, Carter Logan
See It: US: April 11 | UK: February 21
TAYLOR: Riding the tail end of the vampire trend in TV and film with a film to top them all is independent paragon Jim Jarmusch with a story about centuries of love between two vampires (Tom Hiddleston and Tilda Swinton). "Only Lovers Left Alive" debuted at Cannes in 2013 and will make its way to theaters in early 2014 for a not-to-be-missed look at the complications and benefits involved in bloody, teethy immortality. Jarmusch is the perfect voice to give us a new revelation in the tired genre, and it features John Hurt as a damn vampire!
RIO, I LOVE YOU
Director: Multiple
Cast: Rodrigo Santoro, Emily Mortimer, Jason Isaacs, Vincent Cassel,
Harvey Keitel, Wagner Moura, Nadina Labaki, Laura Neiva
See It: TBA
TAYLOR: Rio, Brazil receives the cinematic treatment with a new edition in the series of short films on the world's most beautiful cities that previously visited France in "Paris, je t'aime" and the U.S. in "New York, I Love You". These are visual anthologies in which a handful of directors shoot a short piece on urban life and love. "Rio, I Love You" will feature films by Paolo Sorrentino ("The Great Beauty"), Guillermo Arriaga ("The Burning Plain"), Carlos Saldanha ("Ice Age" and "Rio"), Fernando Meirelles ("City of God"), and more.
 TAR
Director: Multiple
Cast: James Franco, Mila Kunis, Jessica Chastain,
Zach Braff, Henry Hopper, Bruce Campbell
See It: TBA
TAYLOR: James Franco organized this experiment that allowed twelve directors from the Graduate Film program at NYU to write and direct "Tar" in 2012. Pulitzer prize-winning poet C.K. Williams is the subject of this abstract melding of biopic and visual poetry. I'm interested in see the efforts of the students work and if they were able to achieve something significant through the artistic collaboration in their very fortunate situation.
THE TRIP TO ITALY
Director: Michael Winterbottom
Cast: Steve Coogan, Rob Brydon, Rosie Fellner
See It: TBA
TAYLOR: Steve Coogan and Rob Brydon go out on another cross-country culinary tour in "The Trip to Italy" – a sequel to 2010's "The Trip" in which Coogan, playing a version of himself, takes on a job as a celebrity food critic and, along with sort-of friend Brydon, embarks on a tour of Northern England making a terrible time out of tasting great food. "The Trip" was a smart, revealing meta-piece disguised as a road trip buddy comedy that was chopped into a six-part miniseries for BBC. Michael Winterbottom will return to direct Coogan and Brydon a second time as they this time take their tour to Italy. As long as the sequel maintains the relaxing, plodding pace and deeply hilarious wit of the original, we're in for a treat with this one.
THEY CAME TOGETHER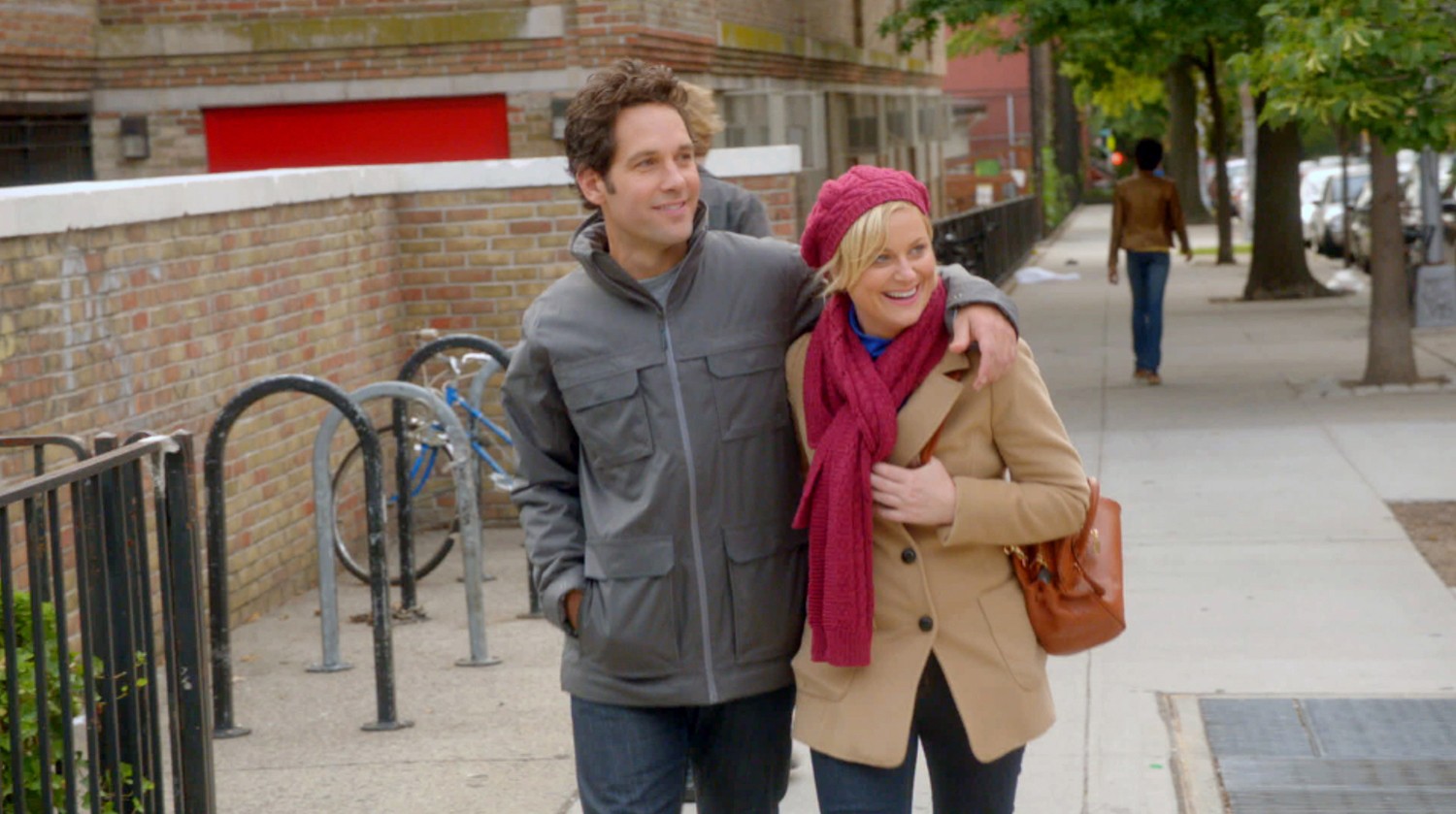 Director: David Wain
Cast: Paul Rudd, Amy Poehler, Michael Shannon, Ed Helms,
Cobie Smulders, Max Greenfield, Melanie Lynskey, Michael Ian Black,
Jason Mantzoukas, Noureen DeWulf, Christopher Meloni, Lynn Cohen
See It: TBA
TAYLOR: David Wain ("Role Models," "Wet Hot American Summer") directs Paul Rudd and Amy Poehler in this subversive parody of romantic comedies. "American Summer" co-writer Michael Showalter teams up with Wain to take down the conventions of the crop of middling who-cares romcoms that Hollywood will endlessly produce on a yearly basis. One of the clips released finds Rudd and Poehler conveniently meeting in a quaint bookstore. Poehler asks "You like fiction books?!" and Rudd responds "fiction books is one of my favorite kinds of books!"
Wain needs to steer this material clear of spoof territory and go for the higher road of smart satire and biting criticism. If we can effectively fall for this couple while knowing that we're being played for fools, "They Came Together" will pull off a welcome trick.
TWO DAYS, ONE NIGHT
Director: Jean-Pierre Dardenne, Luc Dardenne
Cast: Marion Cotillard, Fabrizio Rongione
See It: TBA
TAYLOR: The Dardenne Brothers ("The Kid with a Bike," "L'enfant") have a new film out this year starring Marion Cotillard as a woman looking to keep her job by finding colleagues willing to sacrifice their bonus. Jean-Pierre and Luc Dardenna have a great track record at bringing meaningful stories to the screen, and Cotillard is likely their first star with recognition from English-speaking audiences.
UNDER THE SKIN
Director: Jonathan Glazer
Cast: Scarlett Johansson, Antonia Campbell-Hughes, Paul Brannigan,
Scott Dymond, Michael Moreland, Jeremy McWilliams
See It: US: April 4 | UK: March 14
TAYLOR: We need to go full Lynch at least once on this list. Jonathan Glazer, still early in his career, directs this boldly original stab at cerebrally baffling filmmaking that puts Scarlett Johansson in the role of an alien temptress that prowls the streets of Scotland seducing her hitchhiking prey. The IMDB cast list names a few characters: The Swimmer, The Nervous Man, The Quiet Man, and The Bad Man – make of that what you will. The mostly silent, disturbing teaser trailer is enough to pull me in to what looks to be an extremely dark and immersive experience.
LE WEEK-END
Director: Roger Michell
Cast: Jim Broadbent, Lindsay Duncan, Jeff Goldblum, Olly Alexander,
Brice Beaugier, Lee Michelson, Xavier De Guillebon
See It: US: March 14| UK: October 11, 2013
TAYLOR: Old news for our friends in the UK who were able to see it months ago, "Le Week-End" will finally hit the US and France in March. A long-wedded British couple (Jim Broadbent and Lindsay Duncan) relives their honeymoon in Paris in an attempt to reignite the passion they had in those early days of marriage. I like to imagine this as the eventual destination of Richard Linklater's "Before" series. From what I've heard, it's as real and honest as those films. Roger Michell is the director who last made the dreadful FDR biopic "Hyde Park on Hudson," but "Le Week-end" looks like an entirely new pace and direction that has a chance at exhausting us with its sad realities and (hopefully) ultimate charm.
WINTER SLEEP
Director: Nuri Bilge Ceylan
Cast: Haluk Bilginer, Melisa Sozen, Demet Akbag, Ayberk Pekcan
See It: TBA
TAYLOR: Two-time Cannes Grand Jury Prize winner, Turkish auteur Nuri Bilge Ceylan, will release "Winter Sleep" in 2014 to high international anticipation. No plot details on this one yet (it will debut at Cannes later this year), but Ceylan's stunning 2011 film "Once Upon a Time in Anatolia" (available to stream on Netflix Instant) was mysterious and rewarding enough to earn him his place on my recurring "directors to look out for" list.
WISH I WAS HERE
Director: Zach Braff
Cast: Zach Braff, Kate Hudson, Ashley Greene, Jim Parsons,
Josh Gad, Joey King, Mandy Patinkin, James Avery, Donald Faison, McKaley Miller
See It: US: September | UK: TBA
TAYLOR: It's already been a decade since Zach Braff's quirky, moving debut "Garden State". The "Scrubs" actor is returning to the director's chair this year after nearly 46,000 contributors donated over three million dollars on Kickstarter to fund his new project. "Wish I Was Here" stars Braff as a 30-something struggling actor who ends up homeschooling his kids and coming to understand more about his own purpose in life. Bon Iver and The Shins will contribute new music to the soundtrack (one of the strongest aspects of "Garden State"). The largest challenge that Braff faces is walking the line between sentimentality – the sweet, fuzzy stuff that he's known for and excels in – and the forced faux-inspiration of "The Secret Life of Walter Mitty".
Other Miscellaneous Picks: Cuban Fury, St. Vincent de Van Nuys, Transcendence, The Interview, Neighbors, Lucy, Eisenstein in Guanajuato, The Duke of Burgundy, Blood Ties, Enemy, Snowpiercer, Sin City: A Dame to Kill For, Noah Baumbach's Untitled Public School Project, The Cobbler
"It takes a minnow to catch a barracuda, a barracuda to catch a shark." In Hamburg, Germany, the city where the September 11th attacks were planned, Günter Bachmann (Phillip Seymour Hoffman) leads a secret, off-the-books anti-terrorism operation.  His strategy is to assimilate his team with the Islamic community, establishing contacts (the minnows) that can lead […]